Job Info: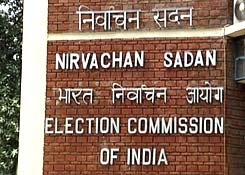 Company Name:
Election Commission of India
Company Profile: India is a Socialist, Secular, Democratic Republic and the largest democracy in the World. The modern Indian nation state came into existence on 15th of August 1947. Since then free and fair elections have been held at regular intervals as per the principles enshrined in the Constitution, Electoral Laws and System.
The Constitution of India has vested in the Election Commission of India the superintendence, direction and control of the entire process for conduct of elections to Parliament and Legislature of every State and to the offices of President and Vice-President of India.
Company Website
: http://eci.nic.in/
Job Description:
Designation:
Computer Programmers : 03 posts, To write code for .NET frame work on Oracle/SQL Server for various Software designed for ECI., Compensation: Rs. 32000/- pm (Fixed). No other allowance shall be payable.
Age:
30 years
Qualification:
B.Tech.(IT) / B.Tech.(CS) / MCA or equivalent from a recognized University/ Institution with one experience in the related field. Should have good knowledge of (a) Programming languages including ASP, VB, .NET, C# etc. (b) .NET Programming in Visual Studio (c) SQL (SQL Server/Oracle)
Last Date:
24/02/2013
CLICK HERE TO KNOW MORE